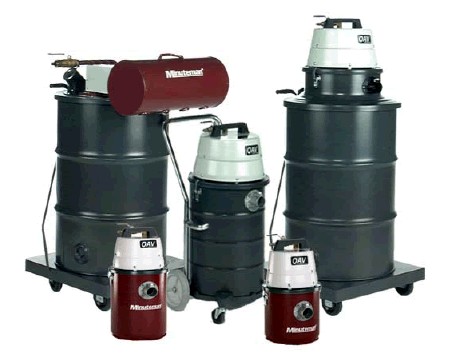 Minuteman Cleaning Equipments
Minuteman offers a complete line of from chemical, specialty, hazardous material to commercial cleaning equipment and maintenance for today's cleaning industry. Atos wide range of professional cleaning equipment suppliers list in Singapore includes walk-behind and ride-on auto scrubbers, critical filter vacuums, air vacuums, floor machines, battery and propane burnishers, commercial vacuums and industrial tank vacuums for dry or wet/dry application, carpet vacuums and extractors, and sweepers. There is a Minuteman machine for every cleaning application.
General Overview
No moving parts to replace.
No motors or switches to replace.
 Silenced down to low 80 dba.
Available in stainless steel or electrolytically applied painted tanks
Uses compressed air and the venture principle to create a vacuum of exceptionally high flow and high static lift.
Ideal for areas where standard voltage is not available capable of lifting or moving an extensive variety of solid or liquid materials.
Large range of tank sizes, filter arrangements, venture and hose sizes, tools & attachments for wet/dry pick up.
Cleaning Equipment Applications for:

Oil refineries
Steel mills
Cereal manufacturing plants
Machine shops
Automotive
Power stations
Engine manufacturing
Rail-transit repair shops
Ship building
Welding Shops
Chemical Manufacturing
Airports cleaning equipments
Productivity
180" of waterlift on every air vacuum model
High CFM from 166cfm (4 gal) to 728 cfm (55 gal with quad jets)
Capable of filling a 55 gallon barrel with liquid in less than 35 seconds